Towage transport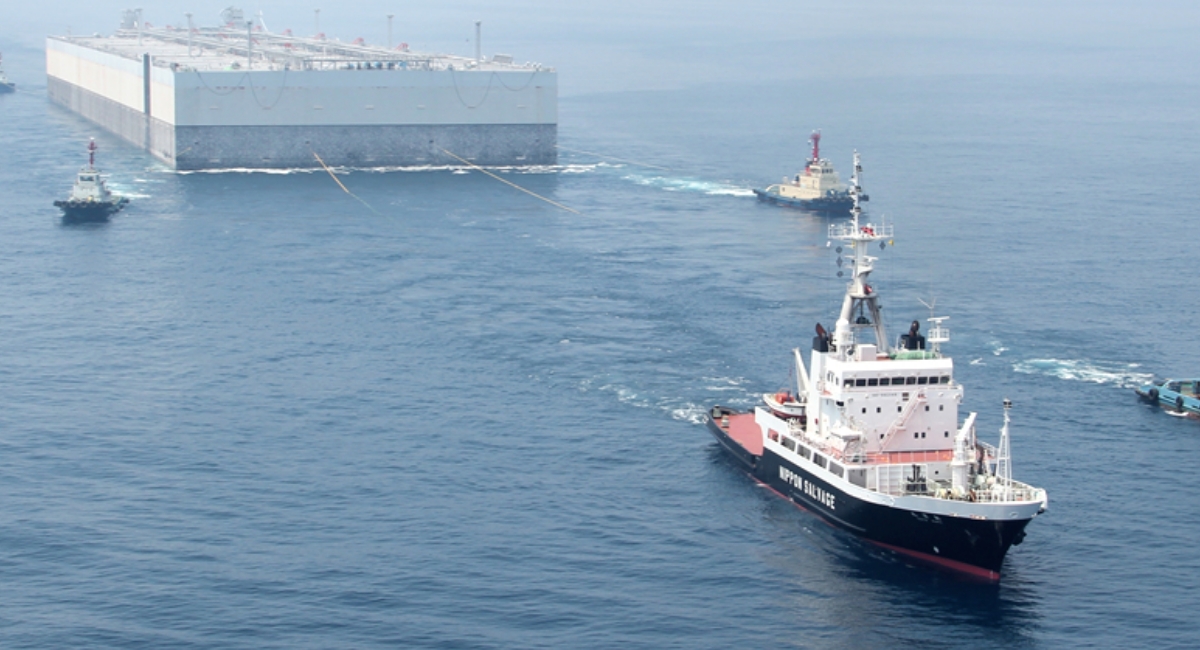 Besides rescue towage in salvage service, commercial towage of offshore structure and etc. are conducted by the Koyo Maru fit with one of the biggest bollard pull in the country.
Projects
No.1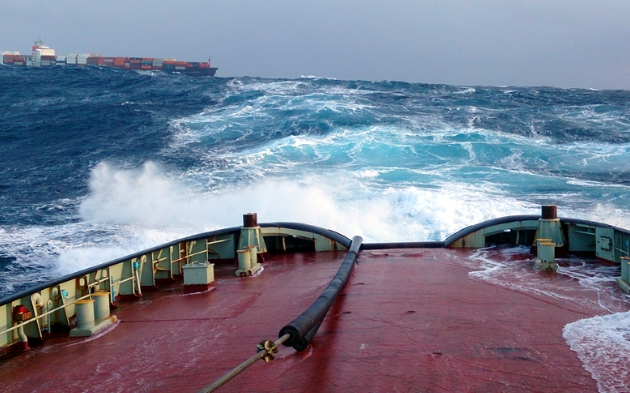 Rescue towage
A container vessel adrift due to trouble with engine in the vicinity of the Aleutian Islands in November 2013. Under the emergency dispatch salvage tug Koyo Maru safely towed the vessel over 2,000 miles to Busan, Korea in 7 m wave at maximum.
No.2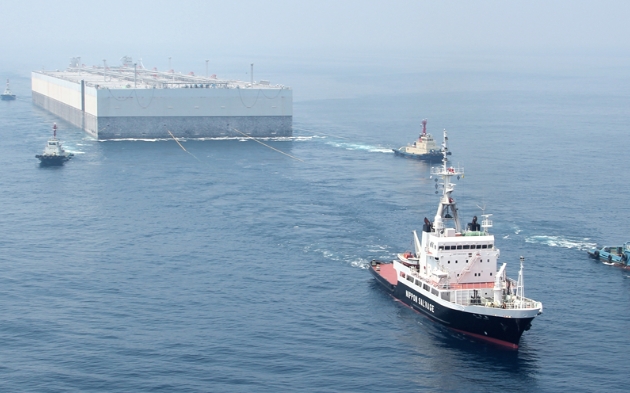 Commercial towage
Both cultivated knowhow over many years and salvage tug Koyo Maru enabled us to tow the large offshore structure. We have rendered towage service of oil storage barge (880,000 KL capacity) from Aokata, Kamigoto Island to Nagasaki, and vice versa for the periodical inspection at dockyard.